Human Rights Group Protests Turkmenistan Trial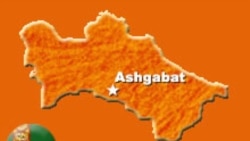 Vienna, 5 August 2004 (RFE/RL) -- An international human rights organization has protested about the jailing in 2002 of a Tajik citizen in connection with an alleged attempt to assassinate Turkmenistan's President Saparmurat Niyazov.
In a letter addressed to President Niyazov, the Vienna-based Helsinki Federation for Human Rights noted that Safarov Khonsaid Sagatovich, an Uzbek citizen, is currently serving a 20-year sentence in Turkmenistan for complicity in the alleged attack in 2002.

The Helsinki Federation is among several international human rights organizations that have publicly expressed doubts about the official accounts of the incident.

The executive director of the Helsinki Federation, Aaron Rhodes, said in Vienna that Safarov and more than 60 others were sentenced to long terms of imprisonment in brief trials to which international observers were denied access.

He said there is no direct evidence that Safarov was involved in the incident. Rhodes condemned what he described as violations of due process and denial of a fair trial to Safarov.