Iraqi Security Talks In Tehran End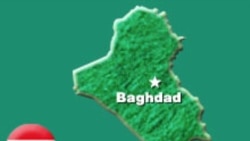 1 December 2004 -- A conference on security in Iraq with the participation of representatives from neighboring countries ended in Tehran today with those present condemning terrorism and vowing to act against terrorist activities.
Officials from Iraq, Iran, Jordan, Kuwait, Syria, Turkey, and Egypt released a communique at the end of their two-day meeting. The communique "stressed the sovereignty, political independence, territorial integrity, and national unity of Iraq as well as the right of the people in Iraq to a secure and stable life."

The statement also condemned terrorist acts and the "sacrilege of the religious holy places in Iraq." The statement was vague as to any concrete actions the countries might take but the officials said their countries were ready to help in the electoral process in the run up to the 30 January national elections.