Iraqi Election Commission Certifies Vote Results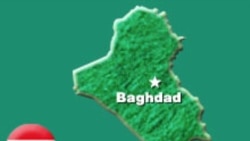 17 February 2005 -- Iraq's Independent Election Commission today certified the results of the country's 30 January national elections, confirming that the Shi'ite-dominated United Iraqi Alliance will hold 140 of 275 seats in the national parliament.
The commission said a predominantly Kurdish alliance won 75 seats, while the bloc led by interim Prime Minister Iyad Allawi won 40 seats.
It was not immediately clear who won the remaining 20 seats.
The allocation of seats sets the stage for the first meeting of the National Assembly, which is tasked with drafting up a new Iraqi constitution.
(AP/Reuters)
For more on the Iraqi elections, see RFE/RL's dedicated Iraq Votes 2005 webpage.