Iran Suspends Arabic TV Station's Bureau Over Coverage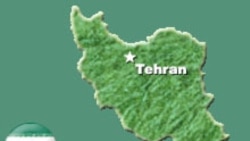 19 April 2005 -- Iran yesterday ordered the Arabic satellite-television station Al-Jazeera to suspend operations at its Tehran bureau following controversy over its coverage of ethnic clashes in southwestern Iran.
Mohammad Hossein Khoshvaght, director general of the Iranian Culture and Islamic Guidance Ministry, said the suspension will last for "as long as is needed" to examine the possibility that Al-Jazeera had provoked subversive elements in the rioting.
Officials say three people were killed and some 200 arrested in fighting between ethnic Arabs and Iranian security forces in mid-April in Khuzestan Province, which borders Iraq.
However, opposition politicians say the death toll was much higher than officials have admitted.
(RFE/RL/AFP/Reuters)
Related:
Ethnic Unrest Signals Greater Problems In Iran