Iraq: Baghdad Settles Wheat Scandal With Australia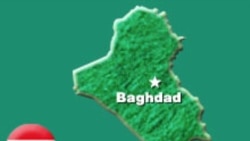 The Australian Wheat Board (AWB) has reportedly reached a deal with Iraqi transitional Prime Minister Ibrahim al-Ja'fari that includes a price cut on the sale of wheat after a scandal threatened Australian wheat exports to Iraq.
The Iraqi media has reported that the scandal erupted after six shipments totaling 1 million tons of Australian wheat were found to be contaminated with iron. AWB tested the wheat twice, before it was shipped and again after the allegations were made, and said the wheat was not contaminated.

Western press reports indicated that the dispute arose after Iraqi officials became aware of testimony given by AWB to an Australian parliamentary inquiry in February that it had obtained higher premiums from Iraq than from other markets.

This prompted Baghdad to seek a price cut of $240-$260 per ton on wheat in the contract, which expired in April and includes the six shipments. AWB claimed the price was justified, given the risks involved and the quality of the grain. "We have not decided to reimport from Australia," the director-general of the Iraqi Grain Board, Khalil Assi, told Reuters on 14 April. Meanwhile, outgoing Trade Minister Muhammad al-Juburi blamed "hidden forces" for the stalemate, saying they didn't want to see successful wheat trade between the two countries, Dow Jones reported on 6 May.

In 1990, the United States was Iraq's main wheat supplier. Since the 1991 Gulf War, however, Australia has been Iraq's main supplier, delivering up to 2 million tons a year under the UN's oil-for-food program, worth about $480 million per year. The United States announced its intention to reenter the Iraqi market in November 2003, when U.S. Agriculture Secretary Ann Veneman told reporters in Kabul, "The United States will aggressively pursue that market as the economy becomes more stabilized."

However, the Iraqi Grain Board chose Australia over the United States in the March 2004 tender. (U.S. wheat exporters, one week before the tender was issued, secured the sale of 160,000 tons of wheat.) This was also a relief to AWB, as Saddam Hussein's government, angry over Australia's support of the U.S. position on Iraq, had cut its 2003 order to Australia by 44 percent.

Following the U.S.-led invasion of Iraq in March 2003, U.S. Wheat Associates, a farm lobby, alleged that Australian farmers overcharged for deliveries under the oil-for-food program, suggesting that like other cases in the commercial sector, money from the contracts may have been paid to the Hussein regime in kickbacks, the BBC reported in June 2003. AWB called the claims baseless, while U.S. Wheat Associates asked then Secretary of State Colin Powell to ask that Australian wheat not be included in future supply contracts with Iraq under the Coalition Provisional Authority. Rumors of kickbacks to the regime also circled in Baghdad, much to the anger of Iraqi officials.

Australian wheat growers were also forced to write off $100 million in debt owed for wheat sold to the Hussein regime after the Australian government forgave some $600 million in Iraq's old wheat debts in May 2004. Taxpayers covered the other $500 million of the write-off.

Iraqi wheat imports are expected to double to 4 million tons in the next year from 2004 imports, CNN reported on 6 May. The United States is Australia's main rival for wheat contracts, but American grain traders say that contracts are marred by Iraqi government inefficiency. "They tender, but they don't buy," one Chicago trader told CNN. He added that tenders were announced late, or not at all. A European trader made similar claims, saying that the Iraqi Grain Board did not return e-mails, and asked for counteroffers weeks after original bids were made.

Argentina, Canada, the European Union, India, Russia, and Ukraine are also seeking wheat contracts. Germany supplied Iraq with 236,000 tons of wheat last year.