Georgia Protests Sparked By Arrest Of Athletes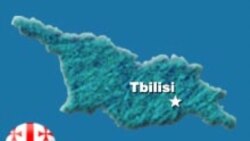 1 July 2005 (RFE/RL) -- Hundreds of people have taken to the streets of the Georgian capital, Tbilisi, in a protest sparked by the arrest of two well-known Georgian athletes.
Reports said an unspecified number of people have been detained and some wounded when Georgian police broke up the protest. Reports said some people were still on the streets along with police.
The unrest was sparked by the arrest of Alexei Davitashvili and Georgy Revazishvili -- two judo competitors -- on charges of blackmail.
Opposition leaders joined the crowd in Tbilisi's main street earlier yesterday to voice anger that police had not allowed an earlier rally in support of the two athletes.
(Interfax/Reuters)
See also:

Is Georgia Becoming Progressively Less Democratic?