Iraq Car Bombings Leave 22 Dead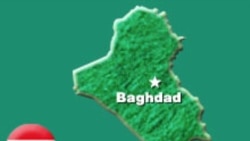 18 July 2005 -- A series of car bombers struck across Iraq yesterday, leaving at least 22 people dead.
In the most violent attack, five election officials and a policeman were killed in a blast near election-commission offices in the capital Baghdad.
Another explosion occurred in eastern Baghdad as police inspected bodies of people killed by insurgents. Three died in that blast.
The wave of attacks came less than a day after a suicide bombing in the town of Musayyib
killed nearly 100 people
.
Also in Iraq yesterday, a special tribunal empowered to try war crimes has issued its first charges against ousted leader Saddam Hussein.
Chief investigating judge Raid Jouhi said Hussein and three others have been charged with the killings of 140 Shi'ite Muslims in 1982.
The judge said an announcement will be made within days as to when the former leader would stand trial.
(compiled from agency reports)