Belarus Questions Polish-Minority Leaders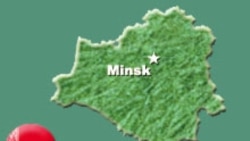 27 July 2005 (RFE/RL) -- Belarusian authorities detained three members of the Union of Poles in Belarus (SPB), an association representing the country's Polish minority, on 26 July, the same day Belarus expelled another Polish diplomat, RFE/RL's Belarusian Service reported.
The three are accused of holding unauthorized meetings. They are expected to appear before an administrative court today.
Also on 26 July, Belarus kicked out Polish diplomat Andrzej Olborski, completing a third round of tit-for-tat diplomatic expulsions.
The expulsions started after Belarusian President Alyaksandr Lukashenka accused Poland of interfering in Belarus's internal affairs.
Lukashenka on 26 July accused the United States of providing more than $30 million to finance a campaign to unseat him.
(RFE/AFP/Belapan)
Related Stories:

Belarus Expels Another Polish Diplomat

Warsaw Turns Up Diplomatic Heat On Minsk Over Polish Group