Hard-Liner Named As Iran's Nuclear Negotiator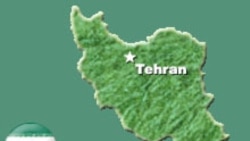 15 August 2005 (RFE/RL) -- Iranian President Mahmoud Ahmadinejad today appointed ultra-conservative Ali Larijani --> http://www.rferl.org/specials/iranelections/bios/Larijani.asp as secretary of the Supreme National Security Council.
Larijani's appointment does not need to be approved by parliament.
Larijani will be in charge of future nuclear negotiations with the international community. He was previously the head of Iranian state television.
Larijani has in the past supported resuming nuclear activities and click
has been critical
of negotiations with the European Union.
He is succeeding Hassan Rohani, who was widely perceived as more moderate.
(AFP/dpa/IRNA)
See also:

President's Hard-Line Cabinet Choice Could Face Resistance


For RFE/RL's complete coverage of the controversy surrounding Iran's nuclear program, see "Iran's Nuclear Program."