Russia Deploys Riot Troops To Stop Ethnic Clashes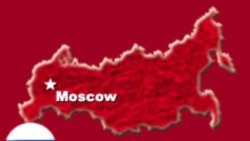 19 August 2005 (RFE/RL) -- Russia has deployed more than 1,000 riot troops in the southern Astrakhan Oblast to stop ethnic clashes between Chechens and Kalmyks that already left one man dead and many injured.
A huge fight broke out yesterday in the village of Yandyki at a funeral of a 24-year-old Kalmyk man who was killed by ethnic Chechens in a barroom fight on 15 August.
Fighting between Chechens and Kalmyks started during the evening of 15-16 August.
By yesterday some 300 people became involved after several homes and vehicles were burned.
Russia's RIA-Novosti reported 1,160 Interior Ministry troops were now in Yandyki to restore order.
In a statement, the Astrakhan Oblast governor's office said the situation was under control.
(AFP/gazeta.ru/RFE/RL's Russian Service)
For RFE/RL's full coverage of events in Chechnya, see "Crisis In Chechnya"