Court Overturns Acquittal Of Russian Soldiers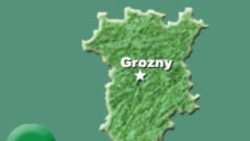 30 August 2005 (RFE/RL) -- The military department of Russia's Supreme Court today overturned a lower-court ruling that acquitted four special forces officers who shot dead six Chechen civilians.
The officers were acquitted of the 11 January 2002 killings by a jury at a military court in Rostov-na-Donu. At that, the officers acknowledged killing the six Chechens -- five of them in cold blood -- but the jury accepted their argument that they were following orders and were not guilty of murder.
The case was considered a test of Russia's readiness to punish crimes committed by servicemen fighting to put down a separatist movement in Chechnya.
(AFP/ITAR-TASS/Interfax)
For RFE/RL's full coverage of events in Chechnya, see "Crisis In Chechnya"