Bosnian Serbs Accept Joint Bosnian Army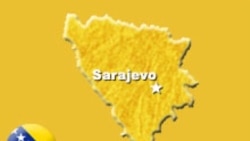 31 August 2005 (RFE/RL) -- The parliament of the Srpska Republic has voted to abolish its Defense Ministry and transfer its authority to the joint command of Bosnia-Herzegovina.
The vote late on 30 August in the regional capital Banja Luka is part of defense reforms demanded by NATO to admit Bosnia-Herzegovina to its Partnership for Peace program.
The other part of Bosnia-Herzegovina -- the Muslim-Croat Federation -- is also expected to hold a similar vote with a similar result expected in a few days.
That should pave the way for Bosnia-Herzegovina to have a new joint professional army by the beginning of January.
(dpa/Hina)
See also:

"NATO Aims To Merge Rival Armies Into Single Bosnian Force"