Two Dead In Attacks On Iraqi Sunni Mosques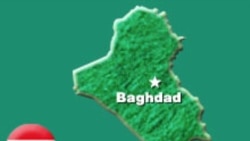 2 September 2005 (RFE/RL) -- Iraqi police said that unidentified gunmen oday opened fire on Sunni Muslim worshippers at Friday prayers in two mosques south of Baghdad.
Two people were reported killed and four injured in the attacks.
The U.S. military today said three more soldiers were killed in Iraq. The military said two were killed by a bomb in Baghdad yesterday.
Another soldier was killed by small-arms fire on 1 September south of the capital.
(AP/AFP)
See also:

"Iraq: The Growing Sunni-Shi'a Divide"