IAEA Criticizes Iran For Lack Of Cooperation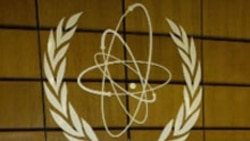 2 September 2005 -- The UN's nuclear watchdog, the International Atomic Energy Agency (IAEA), said in a report today that Iran's full cooperation in answering questions about its nuclear program is "overdue."
The IAEA report also says Iran has produced tons of gas used in uranium enrichment since last month.
Last month, Iran resumed uranium processing work at its Isfahan plant after rejecting a European Union offer of economic and technology incentives if the Islamic Republic abandons plans to enrich uranium.
In Tehran, Iran's top nuclear negotiator, Ali Larijani, said the UN agency report was politically motivated. But he said Iran will "continue" to "cooperate" with the agency.
The United States has been lobbying other countries to agree to bringing Iran to the UN Security Council for punitive sanctions over its nuclear program.
(AP/AFP/RTR)
More news and analysis on Iran