Iraqi Constitution Ready For UN Printers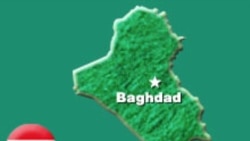 14 September 2005 -- The deputy speaker of Iraq's National Assembly, Husayn al-Shahristani, says that the country's draft constitution is complete and ready to be printed.
Al-Shahristani said that legislators adopted the last amendments today. The document now is to go to UN headquarters in New York for printing and distribution to the Iraqi people. Iraqi leaders have scheduled a national referendum on the document for 15 October.
Al-Shahristani, a leader of the majority Shi'a, said that legislators made several changes to a version adopted by the drafting committee and sent to parliament in August. The Sunni Arab minority rejected the document that was approved by the dominant Shi'ite and Kurdish blocs.
Sunnis consistently have opposed the draft constitution citing a number of concerns.
(AP)
For the latest news and analysis on Iraq, see RFE/RL's webpage on "The New Iraq".