Russian General Ridicules NATO Over Lithuanian Incident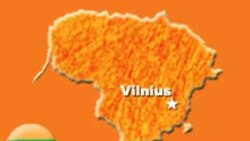 26 September 2005 -- Russian Air Force chief General Vladimir Mikhailov today ridiculed NATO over what he called its slow response to the intrusion of a Russian fighter jet that crashed in the alliance's member state, Lithuania.
General Vladimir Mikhailov said on Russia's Channel One
television that the incident highlights the weakness of NATO's air
defenses by saying: "Such a big airplane was flying over such a small country
and nobody saw it -- this is what I find surprising. The organization of air defense [in Lithuania] is deficient,
although much-praised German pilots were on duty [that day]. They were probably drinking beer or doing something else. But in any case, by the time [the planes] were ordered to take off, the [Russian]
plane was already on the ground."
The Russian Su-27 crashed on 15 September while traveling from St. Petersburg to the Russian exclave of Kaliningrad. The pilot ejected safely. He is being detained on possible charges
of violating Lithuanian airspace.
A NATO spokesman has said that two of the four German F-4
jets responsible for policing the airspace over Estonia, Latvia, and Lithuania intercepted the crashing jet after the
pilot had ejected and just before it hit the ground.
Lithuania's air force chief has been fired in connection with the investigation into the crash.
(AP/Reuters)
See also: "Lithuanian Minister Criticizes State Of Russian Military"