EU's Solana Says Kosovo Status Talks Could Start Soon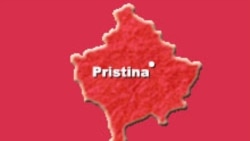 26 September 2005 -- European Union foreign policy chief Javier Solana said today that talks on the final status of Serbia's Kosovo Province may begin later this year.
UN special envoy Kai Eide is due to present a report on Kosovo, but Solana gave no indication what was in it.
However, Solana said that on the "basis of Kai Eide's review of standards," negotiations will begin later this year. The UN has run the overwhelmingly ethnic-Albanian province -- although it is legally part of Serbia -- since NATO bombed Serbia in 1999.
Albanian Foreign Minister Besnik Mustafaj called today for conditional independence for Kosovo.
(Reuters)
See also: "Kosovo: U.S. Mission Head Talks To RFE/RL About Province Status Issue"