Lone Independent Belarus Journal Threatened With Closure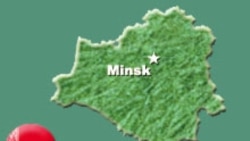 29 September 2005 (NCA) -- The only independent weekly magazine printed in Belarus was facing closure today after the magazine's printing house said it would cancel the magazine's contract on 1 October.
Minsk's printing house and a company distributing "Narodnaya volya" informed the journal's editorial office about the decision to break contracts with the magazine.
The Information Ministry had twice warned the magazine about violations during the last year.
"Narodnaya volya" lost several lawsuits and was ordered to pay compensation amounting to some $47,000.
The Belarus' Association of Journalists released a statement saying authorities in Belarus acted illegally in order to close the magazine.
(ITAR-TASS)
For regular news and analysis on media issues in RFE/RL's broadcast region, subscribe to "RFE/RL Media Matters."