Moscow Urges Iran To Allow Nuclear Inspections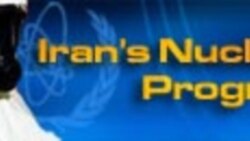 3 October 2005 -- Russia today urged Iran to adopt an agreement allowing unannounced inspections of its controversial nuclear facilities by the International Atomic Energy Agency (IAEA).
Russia's Foreign Ministry said Iran would create a measure of trust by voluntarily adopting the terms of the IAEA Additional Protocol signed by Iran in 2003 but never ratified. Russia says such a move will help Iran normalize the situation over the nuclear dispute.
Last month, the IAEA's board of governors passed a resolution saying Tehran is
not in compliance
with nuclear-nonproliferation safeguards -- which could prompt the case to be sent to the UN Security Council.
Iran says its nuclear program is aimed at producing energy for civilian use -- and not the creation of nuclear weapons. Russia has an $800 million contract to build Iran's first nuclear reactor.
(AFP/AP/dpa)
For more on Tehran's nuclear activities, see RFE/RL's special webpage "Iran's Nuclear Program"