Islamic Conference Chairman To Address European Human Rights Body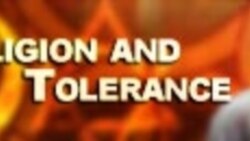 4 October 2005 -- The chairman of the Organization of the Islamic Conference, Ekmeleddin Ihsanoglu, is today scheduled to address the Parliamentary Assembly of the Council of Europe.
The assembly is Europe's leading forum for monitoring human rights.
Ihsanoglu's appearance is seen as encouraging understanding between the European countries and the Islamic world.
The Jeddah-based Organization of the Islamic Conference is an intergovernmental body grouping 56 states, which aims to strengthen cooperation among Islamic countries.
(AP)
For more on religious and interfaith issues, see RFE/RL's website Religion and Tolerance