UN's Annan Gets Report On Kosovo Talks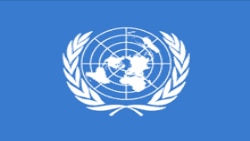 5 October 2005 (RFE/RL) -- United Nations special envoy Kai Eide has delivered a report to Secretary-General Kofi Annan containing Eide's recommendation on whether talks should start on the future status of Kosovo.
A UN spokesman said Annan will study the report and then forward it, with his recommendations for the next steps, to the UN Security Council.
The Security Council is expected to discuss Kosovo in the second half of October.
International officials have conditioned the start of future status talks on Kosovo making progress in eight key areas, including establishing functioning democratic institutions and protecting minority groups.
Kosovo officially is part of Serbia and Montenegro, but has been under UN and NATO administration since the 1999 NATO-led air war that halted a Serb crackdown on ethnic Albanian separatists.
Kosovo's majority ethnic Albanians want full independence. Serbs say the province must remain part of Serbia and Montenegro.
(AP)
See also:

RFE/RL Interviews U.S. Official On Kosovo Status Talks

U.S. Kosovo Mission Head Talks To RFE/RL About Province Status Issue