U.S. Senate Blocks Base Payment To Uzbekistan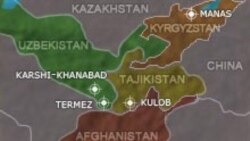 6 October 2005 -- The United States Senate has voted to delay for at least one year a $23 million payment to Uzbekistan for use of the Karshi-Khanabad Air Base.
The measure was approved by a voice vote of the senators late yesterday.
The move blocks the U.S. Defense Department from fulfilling its intention to pay for use of the base, which American forces are now in the process of leaving following their eviction by Uzbek authorities.
Senator John McCain said it is important for America to pay its bills, but more important is for the United States not to overlook massacres and make cash transfers to what he called a "dictator."
McCain said Uzbek President Islam Karimov has not only evicted U.S. troops, but also terminated antiterror cooperation with the United States and launched a campaign of anti-American propaganda.
The Uzbek order for U.S. forces to leave the base came after Washington criticized the Uzbek government over last May's bloodshed in the eastern city of Andijon.
(Reuters)
See also:

RFE/RL Special: Aftermath Of Andijon