Tests Confirm Lethal Bird Flu Virus In Romania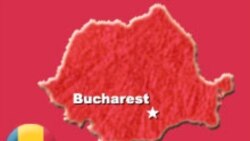 15 October 2005 -- Romania's Agriculture Minister Gheorghe Flutur said today a bird flu virus found in the country's Danube Delta is the H5N1 strain that has killed more than 60 people in Asia since 2003.
Alina Monea, spokeswoman at Romania's veterinary and animal health authority, said the statement was based on telephone confirmation from a European Union laboratory in Britain that had been testing the strain.
The H5N1 strain -- transmitted from bird to human -- had earlier been detected in Turkey.
Health officials are concerned that the bird flu may mutate into a form that can be transmitted from human to human and result in a global pandemic that could kill millions within months.
EU foreign ministers are due to hold emergency talks on 18 October in Luxembourg to consider action to prevent the further spread of the disease.
(AFP/AP/Reuters)
Bird Flu FAQ