Four Dead In Iran Bombings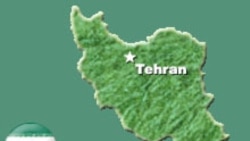 16 October 2005 -- At least four people have been killed and more than 100 others wounded in twin bomb blasts in southwestern Iran.
The explosions hit yesterday at a shopping mall in central Ahvaz, a town near the border with Iraq populated mainly by Arabs.
Officials said the bombs had been planted inside two trash bins and went off during the evening rush hour.
Three Arab separatist groups claimed responsibility, but Iranian officials blamed the attacks on extremists with ties to foreign governments.
(news agencies)
See also:

Iran: Blaming British For Arab Unrest Has Historical Roots