EU Bans Import Of Live Birds To Combat Bird Flu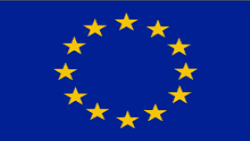 (RFE/RL) 25 October -- The European Union has banned imports of captive live birds to further its fight against bird flu.
The ban covers captive live birds other than poultry imported for commercial purposes.

The move comes after the virulent H5N1 strain of avian influenza was identified in a South American parrot held in quarantine in Britain last week.

The ban is effective immediately and will run until the end of November, when the situation will be reviewed.

China, meanwhile, has reported a fresh case of bird flu.

And in Indonesia, health officials say a man has died of bird flu, raising that country's human death toll from the virus to four.

The H5N1 strain has killed at least 60 people in Asia since 2003. The lethal form of bird flu has also been found in birds in Romania, Turkey, and Russia.