Britain Investigates Loss Of Satellite Phone In Iraq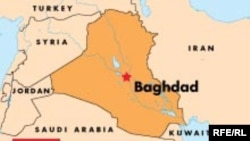 (RFE/RL) 31 October 2005 -- Britain's Foreign Office said today it is investigating the loss of a satellite phone in Iraq, amid reports it was stolen by insurgents who ran up a $890,000 bill.
The telephone, registered with the British Embassy in Baghdad, was barred from use in June after the company that leased it noticed discrepancies in the billing pattern.
The Foreign Office could not confirm a report in "The Sun" newspaper that the phone was stolen by insurgents who used it in Saudi Arabia and Yemen to plan attacks.
(AFP/AP)