U.S. To Keep 160,000 Troops In Iraq Through December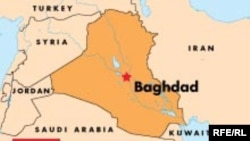 (RFE/RL) 4 November 2005 -- A U.S. military official says the United States plans to keep about 160,000 American troops in Iraq at least through Iraq's 15 December national elections.
Lieutenant General James Conway told reporters in Washington that commanders expect to generally maintain the current level of slightly less than 160,000 troops through the vote for a new Iraqi national assembly.
He said senior U.S. commanders would review conditions in Iraq after the vote to see whether American troop levels can be reduced.
(AFP/dpa)