36 Alleged Insurgents Killed In Iraq Offensive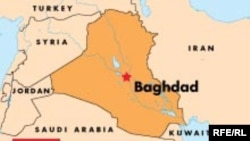 (RFE/RL) 8 November 2005 -- The American military says at least 36 suspected insurgents have been killed in a major offensive by U.S. and Iraqi troops in western Iraq.
Today's statement confirms a figure given earlier by the U.S. commander of the joint force, which on 6 November launched what is called the "Steel Curtain" offensive.
The operation is designed to hunt down insurgents and halt a rebellion in the region near the Syrian border before December's elections.
It's the largest military operation in the province of Anbar in a year.
(AP/dpa)