Mosques across Jordan are to hold special mourning prayers for the 57 victims, and a march is planned in the capital later today.
Also today, United Nations Secretary-General Kofi Annan arrived in Amman, where is expected to have talks with King Abdullah.
Yesterday, the king vowed that Jordan will bring those behind the bombings to justice. "We are here to assure everyone that we will pursue those criminals and those who are behind them and we will reach them wherever they are, and take them out of their lairs and present them to justice," he said.
The Al-Qaeda group led by the Jordanian militant Abu Mus'ab al-Zarqawi claimed responsibility for the suicide attacks. The authenticity of that claim has not been verified.
(AFP/dpa)
RFE/RL Expert Discusses Mideast Violence
RFE/RL Expert Discusses Mideast Violence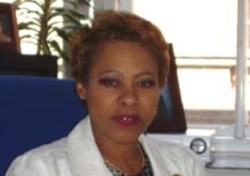 'PEOPLE TAKING TO THE STREETS':
There are reasons to suspect that Abu Mus'ab al-Zarqawi's group is trying to spread violence in Iraq to Jordan and other parts of the Middle East. We examine why in this interview with
JOYCE DAVIS
, an expert on the Middle East and associate director of broadcasting at RFE/RL. Davis is the author of the books "Martyrs: Innocence, Vengeance And Despair In The Middle East" (2004) and "Between Jihad And Salaam" (1998)
....
more