Discord Reigns On Second Day Of Euro-Med Summit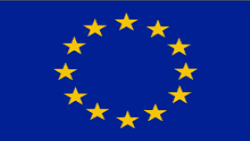 (RFE/RL) 28 November 2005 -- Leaders and diplomats from the 25 EU states and 10 North African and Middle Eastern countries started a second day of talks in Barcelona, Spain, today.
The Euro-Mediterranean summit was due to adopt a common declaration on democracy and economic reforms, as well as a joint code of conduct on countering terrorism. But there has been discord on several key issues, including the definition of terrorism.
Arab countries say any counterterrorism code they sign must not infringe on what they call a people's right to resist foreign occupation. This is strongly opposed by Israel and some EU countries.
The only southern Mediterranean leaders attending the meeting are Palestinian Authority President Mahmud Abbas and Turkish Prime Minister Recep Tayyip Erdogan. The leaders of Algeria, Egypt, Israel, Jordan, Lebanon, Morocco, Syria, and Tunisia have stayed away in protest.
(dpa)