China Says 33 More Miners May Be Missing In Blast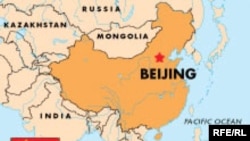 (RFE/RL) 30 November 2005 -- Rescuers at the site of a coal-mine explosion that killed 150 people in northeast China now say an additional 33 miners may be missing.
The mining accident -- one of China's deadliest -- is believed to have been caused by coal dust igniting.
There is no official word on whether misconduct or human error is suspected.
Mine accidents officially claimed more than 6,000 lives in China last year, more than anywhere else in the world. Independent estimates say the real figure is much higher.
(AP)