Supreme Court Upholds Ingush Militant Conviction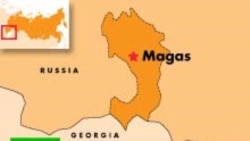 8 December 2005 -- The Russian Supreme Court upheld a 15-year prison sentence given to an alleged Ingush militant.
Russian news reports say the court rejected a petition filed by Issa Gaparkhoev that his conviction be removed and that he be tried again.
The Supreme Court in Russia's Northern Caucasus Republic of Ingushetia in August sentenced Gaparkhoev on charges of banditry, terrorism, and illegal possession of weapons. Prosecutors accuse him of being a member of an armed militant group linked to the Chechen separatist leadership that ambushed a Russian military convoy in 2003. Gaparkhoev denies the charges.
(ITAR-TASS/RIA-Novosti)