UN: More Than 100 Killed By Mines Near Nagorno-Karabakh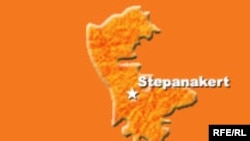 (RFE/RL) 24 December 2005 -- The United Nations Development Program (UNDP) says 123 people have been killed by land mines near the disputed enclave of Nagorno-Karabakh since a 1994 truce ended a six-year conflict between ethnic Armenian and Azerbaijani forces.
Almost 300 more have been wounded.
The UNDP says the number of victims has dropped substantially over the last two years thanks to a demining program funded by the United States and the European Union.
(AP)