Fire Kills Seven At Home For Mentally Ill Near Moscow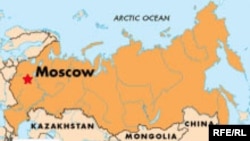 (RFE/RL) 29 December 2005 -- Russia's Emergency Situations Ministry says seven people were killed and 12 others injured overnight in a fire at a home for the mentally ill near Moscow.
Ministry spokesman Viktor Beltsov said 55 people were inside the medical facility in the village of Dmitrovskii Pogost when the blaze broke out around 4 a.m. local time.
Firefighters arrived within minutes but their task was complicated by the fact that water had to be brought from a kilometer away.
It took them some three hours to put out the fire. The cause has not yet been determined.