U.S. Freezes Assets Of Two Iranian Firms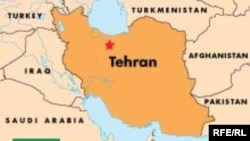 (RFE/RL) 4 January 2006 -- The United States froze the assets today of two Iranian companies suspected of helping to proliferate weapons of mass destruction, or WMD.
The action by the Treasury Department targets Novin Energy Co. and Mesbah Energy Co.
The department said both were front companies for the Atomic Energy Organization of Iran (AEOI), which it designated last June as a firm that proliferates WMD.
It said Novin had transferred millions of dollars on the AEOI's behalf "to entities associated with Iran's nuclear program."
Mesbah, a state-owned company subordinate to the AEOI, "has been used to procure products for Iran's heavy-water project," the Treasury Department said.
Heavy water is a potential source of plutonium for nuclear arms. But the Treasury Department said the water has "no credible use in Iran's civilian nuclear power program, which is based on light-water reactor technology."
(AP/AFP)

SUBSCRIBE For regular news and analysis on Iran by e-mail,
subscribe to "RFE/RL Iran Report."