New Russian Law Makes It Easier To Get Citizenship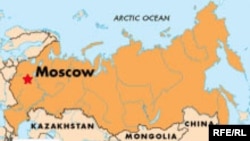 (RFE/RL) 5 January 2006 -- President Vladimir Putin signed a bill into law today that makes it easier for former Soviet citizens to get Russian citizenship.
The law extends until 2008 the deadline for acquiring Russian citizenship for former Soviet citizens who have been legal residents of Russia.
It also removes a June 2002 deadline for obtaining a residence permit as a required step toward citizenship, and also removes a requirement for knowing the Russian language.
The Russian parliament passed the bill last month.