Moldova Sentences Former Defense Minister To Prison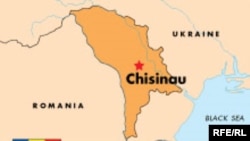 (RFE/RL) 17 January 2006 -- A Moldovan court today found former Defense Minister Valeriu Pasat guilty of abuse of power and sentenced him to 10 years in prison.
Pasat was charged in connection with the sale of 21 warplanes to the United States in 1997, when he was defense minister.
He was accused of having sold 21 MiG-29s too cheaply at $40 million, causing a loss of $55 million to the state.
His lawyer, Gheorghe Amihalachioae, said the verdict is "not fair" and said he would appeal, including at the European Court of Human Rights.
(Interfax, ITAR-TASS)