Human Error Blamed In Montenegrin Train Crash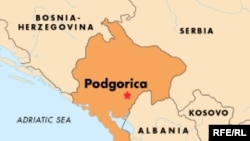 The train's brakes failed and it plunged into a deep ravine (RFE/RL) 24 January 2006 -- Montenegrin railway officials say human error is the probable cause of a train crash that killed as many as 45 people yesterday.
The accident occurred when the train derailed and plunged about 50 meters into a mountain ravine near Bioce, outside of the regional capital, Podgorica. More than 200 people were injured.
Rescue efforts involving hundreds of police, medical workers, and volunteers in the mountainous area were complicated by freezing weather.
Officials have declared a three-day mourning period.
(dpa)

SUBSCRIBE
For a regular review of politics, media, and RFE/RL broadcasts in the western Balkans,
subscribe to "RFE/RL Balkan Report."