Korean Foreign Minister To Run For UN Top Job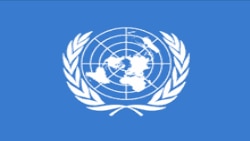 (RFE/RL) 14 February 2006 -- South Korean Foreign Minister Ban Ki-moon says he will run for the post of UN secretary-general, becoming one of the few declared candidates to succeed Kofi Annan.
The announcement comes in the form of a statement released today by the South Korean Foreign Ministry.
Annan's second five-year term ends on 31 December and UN tradition calls for a rotation of the post to a certain region, which most countries recognize would be Asia this time.
The 61-year-old Ban is a career diplomat who has served as South Korea's ambassador to the United Nations.
(Reuters, AP)