Gunman Wounds Two At Market Near Belgrade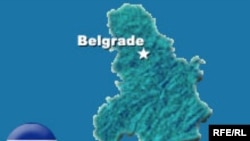 (RFE/RL) March 5, 2006 -- A gunman on March 5 wounded two people at a busy marketplace near the Serbian capital, Belgrade.
Police said the suspect, armed with an automatic rifle, randomly shot at people and nearby vehicles at the crowded open-air market in Pancevo, 10 kilometers east of the capital.
One man was seriously injured and a woman was lightly wounded before the attacker was subdued by a security guard and arrested.
Police say there was no apparent motive for the shooting.
(AP)