Four Dead In Russian Dormitory Fire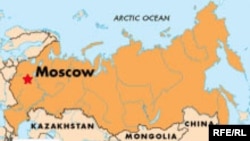 (RFE/RL) March 6, 2006 -- Four people died and six were injured in a dormitory fire early on March 6 in the Siberian city of Novosibirsk.
Russian news agencies reported that five of the dormitory's occupants tried to flee the flames by jumping out of the windows, and three died of injuries on the spot.
Another person died later in hospital from his injuries. Around 420 people had to be evacuated.
The fire was later extinguished.
(AP, AFP)