OSCE Official In Turkmenistan For Talks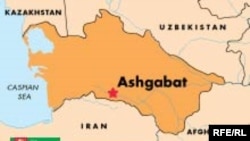 (RFE/RL) March 6, 2006 (RFE/RL) -- The high commissioner on national minorities of Europe's top security and rights body is in Ashgabat for talks on cooperation between the Organization for Security and Cooperation in Europe (OSCE) and Turkmenistan, according to the Turkmenistan government's official website.
The Turkmen government said Rolf Ekeus will meet with President Saparmurat Niyazov, as well as with representatives of the Foreign and Education ministries.
The trip includes a visit to the eastern Lebap region.