Uzbekistan Tightens Media Law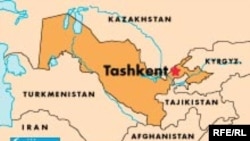 (RFE/RL) March 16, 2006 -- Uzbekistan has adopted a new law --> http://www.rferl.org/featuresarticle/2006/3/DA813B76-D7B1-4EA1-A41B-53CD972F9E10.html that places tighter restrictions on reporters working for foreign media groups.
Reporters face fines or expulsion from the country if deemed to have exploited religious, racial, or ethnic tensions or called for violence or the overthrow of the government.
The Committee to Protect Journalists said on March 15 that it is concerned about the law, noting that Tashkent "has now silenced virtually all independent voices in the media inside Uzbekistan."
On March 15, Uzbek authorities stripped the accreditation of a Deutsche Welle radio journalist for allegedly reporting "misleading materials."
(AFP, AP, UzReport)