'Albania's Mafia Chief' Killed In Zagreb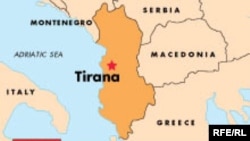 (RFE/RL) March 23, 2006 -- Police say Lulzim Krasniqi, the man described by the Croatian press as "Albania's mafia chief" in Croatia, has been shot dead in Zagreb.
Police spokesman Alexandra Ljuba said Krasniqi was shot by an unidentified gunman on last night and died in the hospital this morning.
Krasniqi was often linked in the local press to the smuggling of drugs, arms, and cigarettes to western Europe via the Balkans.
He was never prosecuted over those charges but was investigated on around 30 separate counts of violence and extortion.
(AFP)