Tbilisi Prison Revolt Put Down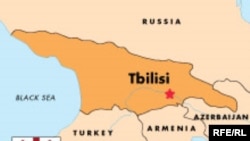 (RFE/RL) March 27, 2006 -- Georgian authorities say they have put down an overnight prison revolt in Tbilisi.
Justice Minister Gia Kavtaradze said 10 guards and a number of inmates were wounded during the two hours of unrest. He did not confirm media reports that several inmates and at least two prison guards were killed.
Kavtaradze said the revolt was intended to aid the escape of several inmates from Tbilisi's Prison No. 5.
(Civil Georgia, Novosti-Gruziya, AP)