Police Make Arrests After Ukraine Blasts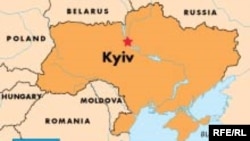 (RFE/RL) April 26, 2006 -- Police in Ukraine's eastern city of Kharkiv have made a undisclosed number of arrests in connection with explosions in two supermarkets in the city on April 22.
Police say one of the suspects was identified from security cameras in one of the supermarkets.
The motive behind the two blasts remains unclear.
(UNIAN, Interfax-Ukraine)