Thousands Of Missing European Children Unaccounted For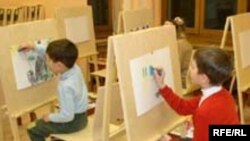 (RFE/RL) May 24, 2006 -- The European Union's Justice Commissioner, Franco Frattini, said today that hundreds of children go missing in Europe every day without being reported to the authorities.
Frattini said he believes some of the 25 EU countries are not taking the issue seriously and it was impossible to determine the size of the problem.
Frattini was speaking on the eve of International Missing Children's Day, aimed at highlighting the problem and increasing awareness across the EU.
According to statistics available to the Commission, an estimated 70,000 children go missing every year in Britain.
The Commission intends to put forward proposals on the issue in July, including a common European telephone number for an immediate response when reporting a missing child.
(Reuters)