Top UN Official Arrives For Tajik Visit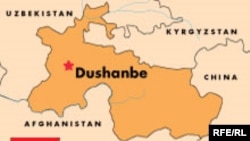 (RFE/RL) June 14, 2006 (RFE/RL) -- United Nations' Undersecretary-General for political affairs Ibrahim Agboola Gambari has arrived in Tajikistan for a three-day visit that coincides with the ninth anniversary of the end of civil war in the former Soviet sphere's poorest country, RFE/RL's Tajik Service reported.
During his stay in Dushanbe, Gambari is expected to meet with Prime Minister Akil Akilov, parliamentary speaker Mahmadsaid Ubaidulloev, and other officials.
Talks are due to focus on Tajikistan's domestic developments and joint Central Asian efforts to combat drug trafficking.
Gambari also told reporters today that the UN is ready to assist Tajik authorities in preparing for the upcoming presidential election in November.
"We stand ready to help in terms of electoral assistance and our people are ready to come for an assessment of what will be required to do to assist free and fair and transparent elections," Gambari said.
Gambari, whose visit coincides with the anniversary of the peace agreement that put an end to the 1992-97 Tajik civil war, is also due to meet with Said Abdullo Nuri, the leader of the opposition Islamic Renaissance Party, and parliamentarian Hoji Akbar Turajonzoda.
Nuri and Turajonzoda were the two most prominent antigovernment figures during the civil war.
(with material from Avesta)
RFE/RL Central Asia Report

SUBSCRIBE For regular news and analysis on all five Central Asian countries by e-mail,
subscribe to "RFE/RL Central Asia Report."