Georgian Refugees Head For Abkhazia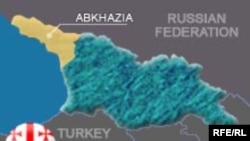 (RFE/RL) June 29, 2006 -- Several dozen refugees from Georgia's conflict with Abkhazia are heading back toward the breakaway region after being evicted from hotels in which they had lived for more than a decade.
Some 2,000 refugees have lived in about 20 hotels in the Black Sea coastal region of Ajara since Georgia's civil wars in the early 1990s. Now, as part of a massive tourism investment project in the region, the refugees are being offered new housing.
About 100 of them in two privatized hotels in the resort of Batumi, however, refused to accept the offer, saying the compensation on offer was too small. They were then evicted.
Georgian media report several dozen refugees are walking back toward Abkhazia after leaving Batumi on June 28.
The refugees say they want to draw the attention of Georgia's central government to their plight.
(Novosti-Gruziya)