Romanian Paraplegic Starts 5,000 Km Journey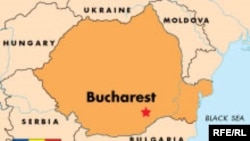 (RFE/RL) July 7, 2006 -- A 36-year-old Romanian paraplegic set out today on a 5,000-kilometer wheelchair journey that should take him from Bucharest to the tip of western Spain.
Vasile Stoica, who previously traveled in his wheelchair from Los Angeles to Chicago, says he wants to encourage people with disabilities.
He was accompanied at the start of his trip by Romanian Prime Minister Calin Popescu Tariceanu, who followed him on his bicycle.
(AP)